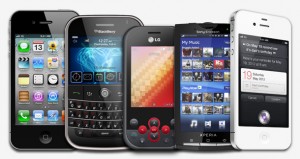 Many brands of mobile phones are available today. Every leading mobile phone brand has a good recognition by the avant-garde functions in the mobile gadgets. This is worthwhile to take enough time to listen to the following details about top 10 phones 2014 to buy the most expected features of the mobile gadget.
1. Samsung Galaxy Note 3
If you wish to buy the most advanced mobile phone today, you can feel happy to choose Samsung Galaxy Note 3. The main attractions of this extraordinary Smartphone are full HD Screen of 5.7 inches display, main camera with the potential of 13 megapixels in addition to LED flash, microSD card support to use 32GB storage, and complete user-friendliness.
2. Sony Xperia Z1 Compact
Do you love to experience the World Technologywithin your hands? You can prefer Sony Xperia Z1 Compact. Many people who listen to the hottest features of this mobile phone get interested to buy it. This Smartphone has the solid battery life, dust-proof, water-proof, 4.3 inches display with full HD screen. As the king of mini mobile phones, Sony Xperia Z1 Compact has the ever increasing number of satisfied users all through the world.
3. Google Nexus 5
Google Nexus 5 is really a leading Smartphone in the industry nowadays. This mobile phone has the best stuff to run apps smoothly. The foremost impressive features of this gadget are 5 inches display with full HD screen, 8 megapixels camera that supports low light camera functions, and Android 4.4 KitKat.
4. Sony Xperia Z2
Users of Sony Xperia Z2 get satisfied with low key customer interface, 20 megapixels camera, and the most improved contrast ratio of the 5.2 inches display. They run their favorite apps in this mobile phone smoothly.
5. Moto G 2
As an affordable phone with advanced features, Moto G 2 gets a good recognition today. Users of this successful mobile phone have the benefit of dual front facing speakers, 8 megapixels camera, 5 inches display, and other attractive features.
6. LG G3
Many people love LG G3 because a catchy design and extraordinary features. They get satisfied with the ergonomic design of this gadget that has 13 megapixels camera and 5.5 inches QHD screen of pin-sharp nature.
7. OnePlus One
OnePlus One is the most famous mobile phone because an affordable price of an advanced phone. This supports users use 13 megapixels camera, 5.5 inches display of IPS LCD type, and Android 4.4.2 with CynaogenMod.
8. Samsung Galaxy S5
Fantastic features of Samsung Galaxy S5 encourage people buy it happily and confidently. This Smartphone has water resistant design, 16 megapixels camera, the longest battery life, and 5.1 inches AMOLED screen.
9. IPhone 5S
Fans of iPhone gadgets nowadays love to purchase iPhone 5S. This advanced phone has 4 inches retina display, new touch identification fingerprint unlocking facility, and 8 megapixels camera with LED flash of true-tone type.
10. HTC One M8
Among many other mobile phones on the market, the most recognized mobile phone is HTC One M8. This large mobile phone has class-leading metal design, HTC sense 6 UI, the most advanced features of camera, and other futuristic features to satisfy users.