Some of you have invested in a small business that is why you leave home every day to take care of your workplace which is usually closed at night without having a security guard. Let's say that you are already satisfied with the security personnel of the building or police patrol roaming around the area. But this is not always an assurance that your business will be safe from thieves or intruders that's why you have to be meticulous to secure your investment.
You may not have someone to guard your workplace or business because this could be out of your budget but this is not the only way to protect your source of income. Keep in mind that we are already in the digital age so we have all the devices that can take the place of someone's work and these things would benefit you. So why don't you install CCTV cameras inside and outside the office or shop to know if bad guys are hanging around your spot?
Some of these devices are wired, while other types are wireless and they come in different sizes that's why you may even install a hidden security camera if you want to. They are also designed with advanced features, such as alarm systems, motion detectors, voice, and face identification. All you need is to choose the type of CCTV and deal with a trustworthy company that offers installation services because this device is vital to your business.
Deter Theft
Commercial places are included in the list of potential victims that thieves would like to rob because of the valuable items and money that are kept inside. Robbery is usually a success after carefully planning it so these people will usually visit the place and observe the activities. You won't find them suspicious because they may look decent and act as everybody does as a client or customer.
The first thing that they are going to check is the CCTV and without this on sight, your business could be their next target. However, after finding out that there are security cameras installed, they would be very careful and may drop you off the list.These people will also look at the blind spots – read further from https://www.tech-wonders.com/2020/10/dealing-with-security-camera-blind-spots-5-hacks-you-could-do-to-avoid-them.html, and if they think that it would endanger them, then they will surely not bother you.
I guess it will also give them a warning and a sign that there are hidden cams around. With these devices installed, you can help reduce the rate of robbery in town and because of this, other entrepreneurs can be encouraged to establish a business, too.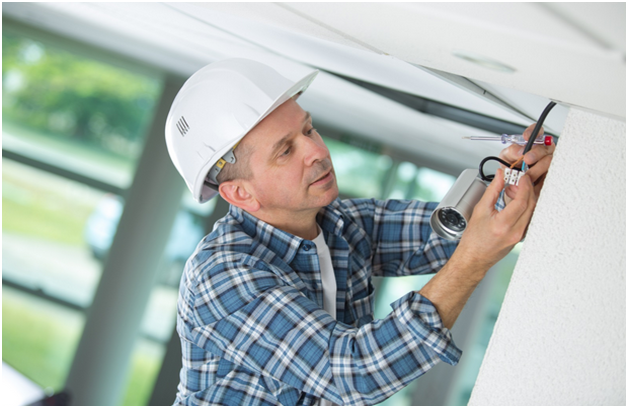 Monitor Activities
Due to the cams installed, you will have a chance to monitor the activities, especially when you are out of the shop. When you see that there are more customers and needs more workers, you can hire and send part-timers right away. You may not be there to assist them but since you are aware of the situation, then you can still do something to achieve a smooth operation.
Sometimes, you also need to move out of the office when attending a meeting somewhere. Of course, you will still worry about leaving when you know that the employees need your supervision. When you have CCTVs, monitoring is possible because you can watch what was captured on your smartphone.
Some employees think that their boss doesn't trust them that's why they are closely monitored so they usually stay away from the cams but they cannot hide from the hidden ones. Because of these devices, the employees act nicely and they do their jobs well, which is good, though some of them don't feel at ease when someone is watching. Well, these employees must get used to such settings because thatis also for them and the company's sake.
Protect Staff
Every employee must keep in mind that their employers are supposed to protect them when something wrong happened or when customers complain about their services. Some con artists will try to throw a fight or harass your staff. Indeed customers are always right but not when proved to be wrong.
With your hidden security cameras, you can always see the truth and you will know who is lying. Pretty sure that this con artist is not aware of the CCTV and what happened was recorded but do your employees know about it – this website will tell you more about this issue?. It was clearly shown in the footage and your staff may have done nothing wrong this time.
Eliminate Fraud
There could be clients or customers who may want to get money from you through an insurance claim. They put an act together and try to ruin your reputation. These fraudulent individuals will do everything and will try to demand money, which commonly happens in commercial places.
But with the hidden cameras installed which these people cannot escape, you can always have proof of their false accusations or fraudulent act. You can use the footage as a piece of evidence to stop them and report them to the authorities, as well as, to clear any misunderstanding. Thus, keeping your business secured and safe from fraud. As entrepreneurs, you are surely doing your best for your small company to have a good reputation because this is very important in the business industry. With those bad people around, your operation can be affected and you may lose your valued clients and customers. Therefore, it is right to install those hidden security cameras in every commercial space to eliminate fraudulent individuals or groups that keep on harassing small entrepreneurs.